VISIT SANTA CATARINA PALOPO
Looking for your next Guatemalan adventure?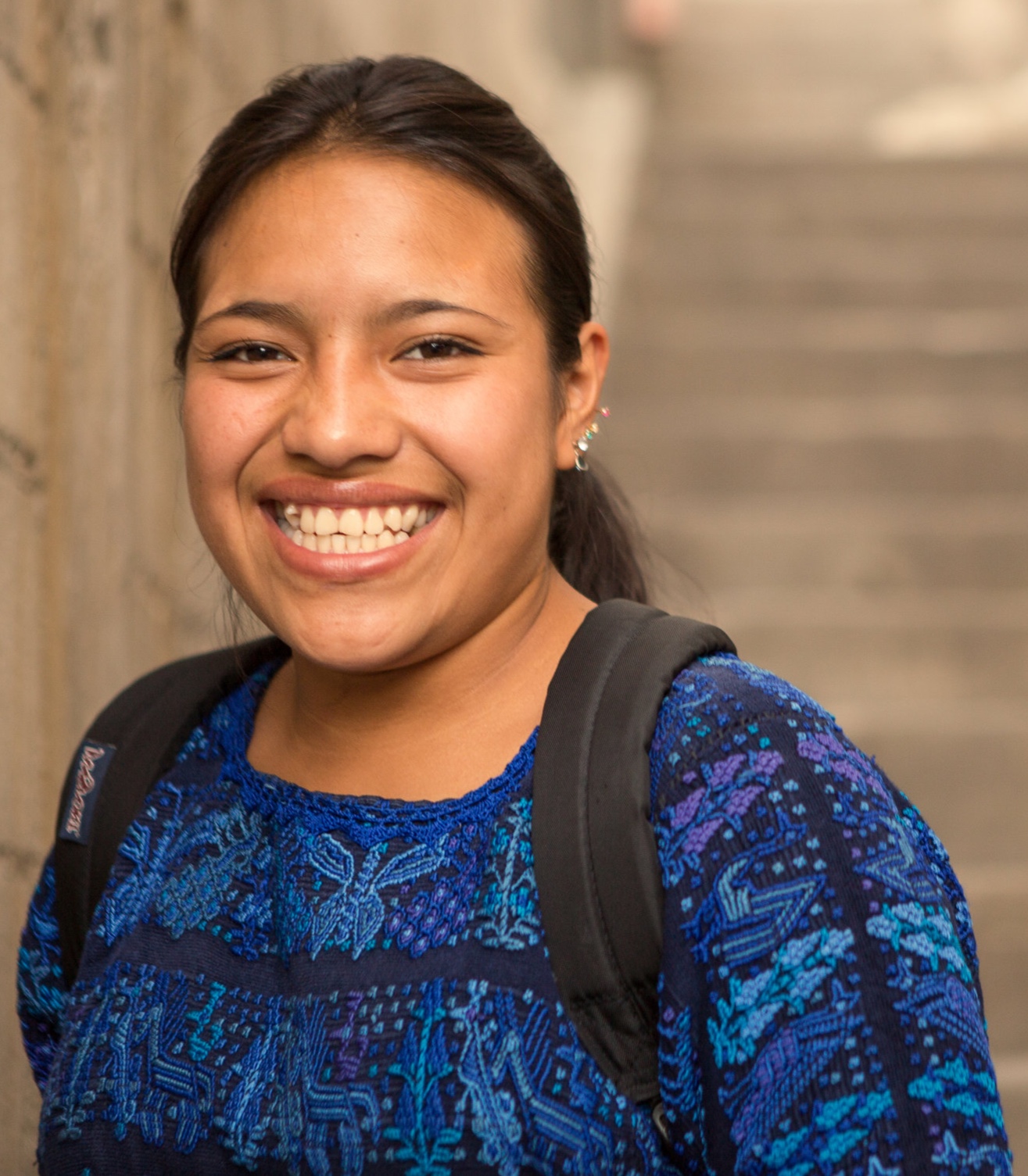 Book a cultural tour of Santa Catarina Palopó guided by Milsa Sajvin, a MAIA Girl Pioneer and Santa Catarina local and explore this beautiful lakeside town.
Milsa will share her culture and community with you on a walking tour of her hometown while sharing about her local culture. This traditional artisan and agricultural town is distinguished by it's beautiful painted homes and businesses. Each wall showcases the traditional designs found in contemporary weavings that are handwoven here.
How to get to Santa Catarina Palopó?
By Tuk-Tuk: Hail one of the many red tuk-tuks that are buzzing around Panajachel and ask the driver to take you to "La Plaza en Santa Catarina Palopó".
By Pick-up truck: Travel like a local. The most common way to get back and forth from Panajachel to Santa Catarina Palopó is in the back of a pick-up truck. The trucks leave about every 15-30 minutes from Panajachel. The truck stop is in front of La Dispensa, a large green grocery store, on Calle Real, frente, el Amate street at the far end of Rancho Grande.
You can also ask your hotel to help you organize transportation.
If you would like, Milsa can meet you and your group at your hotel in Panajachel and travel with you out to Santa Catarina.
If you have any questions or if you would like to book a tour please send us an email at impacttours@maiaimpact.org or by filling out the form below.
ABOUT THE TOUR

Milsa will meet you in the main plaza in Santa Catarina Palopó. Your tour includes a visit to all of the key sites, is rich in culture and history, and will end in Milsa's home where she has set up a cultural center. A traditional lunch at Milsa's house is included and you will have the opportunity to test out your tortilla making skills; it's not as easy as it looks!

Santa Catarina Palolpó tours are available from Thursday through Sunday.
We recommend starting your tour at 10:00am. Tours last about three hours.
The Santa Catarina Tour costs Q.250 per person or $35 (USD).